Safe, reliable elevator equipment, serviced by experienced technicians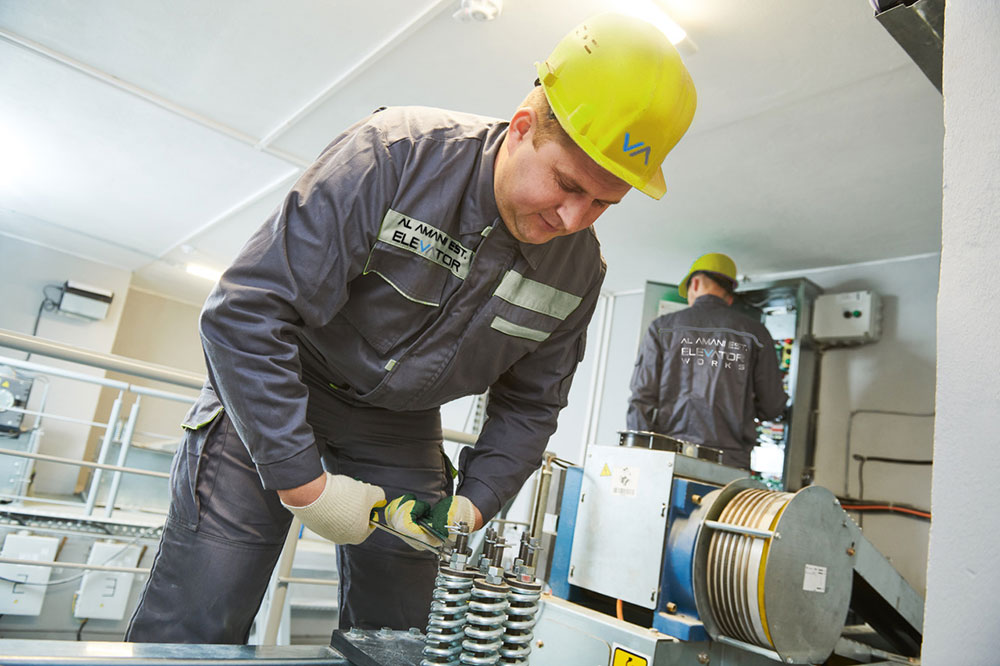 At  Al Amani Elevators, our philosophy of elevator maintenance is simple — you shouldn't wait for something to break down. We believe that keeping up with elevator preventative maintenance ensures equipment remains in service for as long as possible.
Our expertise covers a wide range of Elevator brands including MITSUBISHI, OTIS, KONE, THYSSENKRUPP, SCHINDLER, SIGMA…. We employ some of the most talented and experienced professional technicians, When you work with us, you can be confident your systems will last longer, operate more efficiently and provide the highest possible levels of safety to all who use them.
Al Amani Elevators Service Principles
Our mechanics are on-call 24 hours a day, seven days a week. Their vans are equipped with all the tools and spare parts necessary to immediately provide the most common types of repairs
Vertical transportation solutions are a crucial component of just about every type of commercial, industrial or multifamily residential building. Owners can't afford to have them out of service for very long. That's why we're called upon so frequently to get them back up and running in the event of an outage. For more information about everything Al Amani for Elevators can do for your equipment, get in touch with us today and speak with one of our representatives.
Opening hours:
Monday — Sunday from 8:00 am – 6:00 pm
Friday — Closed